Dr. Manfred's favorite nickname for her staff is so appropriate– "The Dream Team." They are simply that—the best at what they do. At each visit, you will be greeted with a smile, treated with care and kindness, and you will leave knowing you have been well taken care of. Our team's goal is to make your visit here the best part of your day.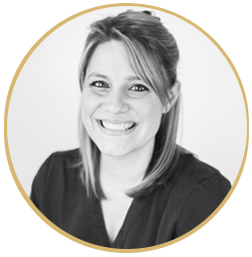 Jacqueline
Jacqueline is one of our 2 orthodontic clinical assistants. Jacqueline is a Registered Dental Assistant, with over 15 years of orthodontic experience and is a Fountain Valley local! Patients love having Jacqueline work on their braces- she is gentle, knowledgeable, and fun!! Jacqueline loves being able to help Dr. Manfred create beautiful smiles from start to finish.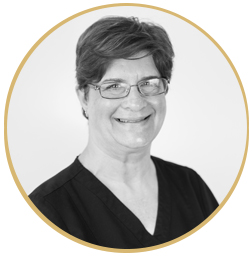 Dian
Dian is our treatment and financial coordinator. With over 30 years of experience in the orthodontic field, Dian's expertise is second to none! She will be the person hosting your 1st visit to our office, where she will explain your treatment, help answer any insurance questions, and make your transition into treatment a seamless one. Dian is honest, intelligent, and wonderful at what she does!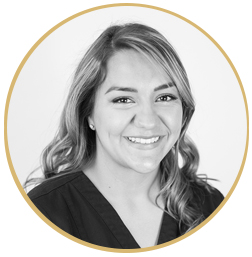 Staphany
Staphany is also a Registered Dental Assistant, who has over 5 years of orthodontic experience. "Staphy" is the master of organization, helping to keep our clinic neat and tidy, all while helping Dr. Manfred treat patients chair-side. Staphy is fluent in Spanish, and enjoys seeing the confidence her patients display once their braces come off. You will find Staphy to be sweet, hardworking, and a great team player!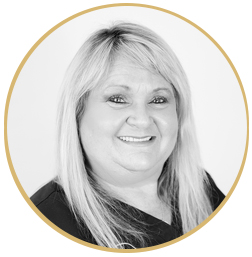 Penny
Penny is the first smiling face you will see when you walk through our door. She is in charge of all our scheduling coordination, as well as making sure this place runs smoothly! In the midst of all her daily duties, Penny still finds time to get to know all of our patients and families. She is genuine, bubbly, and a patient and parent favorite! Penny enjoys spending time with her new grandson, Andrew!